1 tag
3 tags
Anonymous asked: Hi Ms Jess, What do you want for christmas? I am Santa Claus. so be nice!
1 tag
1 tag
2 tags
1 tag
shoepastryheart asked: TAG. YOU'RE IT. The rules are to state 5 random facts about yourself. Then, go to ten favorite blogs and tell them they are it. :)
2 tags
1 tag
aleetleghostie: "Stop horsing around!!" the father horse yelled to his children. they freeze and stare at their father in a state of confusion. they are horses, they know nothing else.
2 tags
3 tags
the only class im currently into is spanish. no.
the grand distraction
And every day, the world will drag you by the hand, yelling "This is important! And this is important! And this is important! You need to worry about this! And this! And this!" And each day, it's up to you, to yank your hand back, put it on your heart and say "No. This is what's important." ― I Wrote This For You
Anonymous asked: namesake I just messaged you, and this is crazy, but take the quick survey at TUMBLRBOT(.)NET - free gift card baby. Love, TumblrBot
Anonymous asked: tell me your name
1 tag
some food
chorizo pasta  truffle cream pasta banana cream pie tomato soup with grilled cheese chicken enchiladas guava basil sorbet chicken pot pie cheese ravioli i need to learn how to cook decent food because i am a woman
3 tags
i love advertising. repeat to self 9999999x. 
1 tag
my name in reverse by Rafael San Diego
VIII.  Nothing ceases to disappear. From the beginning where the child and the star stain the void with brightness, to the language my teachers passed on to me to understand these things. I dwell in what I do not fathom. Twin things: the egg and the whole jungle I call life. Do not try to understand. The poem is the poem, and this does not create between us a relationship. I speak about rupture....
1 tag
obligatory introductory post
Greetings. I've wiped out all my reblog posts and decided to make a personal blog. In which I will soon post updates about my non-existent summer and silly adventures of my life. But first. I'm no Tricia Gosingtian I am not a hipster and I like bananas. Frustration is taking its toll and I need to vent it out on the internet. Oh, hello.
3 tags
3 tags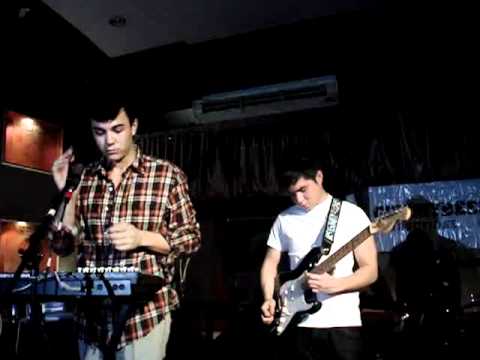 1 tag